Tech Tips for Non-Tech People!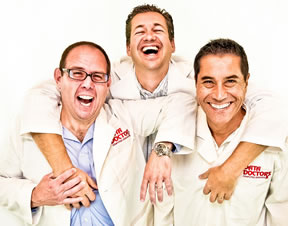 We give quick, one minute tech tips each weekday! Join us on a radio station near you as we talk tech. It's Tech Tips for Non-Tech People! You can post questions on
our Facebook page
anytime!
Original Air Date: May 30, 2018
One Trick Pony: Webresizer

Download the MP3
Your smartphone's camera technology has advanced so much in a relatively short period of time, if you think about it.

The image capturing capability of today's average smartphone camera is 2 to 3 times the resolution of what would have been a top-of-the-line camera just 10 years ago. 

But, super high resolutions means much larger file sizes and often times these huge files need to be reduced in the size in order to e-mail them or post them online. 

Reducing huge images to an precise pixel width & height is also very important when you're creating profile images for your various social media accounts. 

The next time you're in need of some simple adjustments to large images you've generated, check out a web-based tool called http://WebResizer.com

The WebResizer tool allows you to change everything from the width, the height, the file size, the image quality, the exposure, the contrast to the tint and color saturation while also making it quick to crop or rotate the images too. 

http://www.Webresizer.com is a really simple a one-trick-pony tool and it does its one trick very nicely.
Feedback