Tech Tips for Non-Tech People!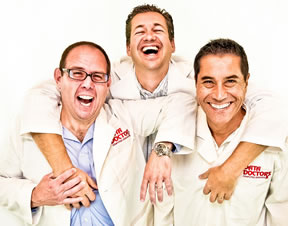 We give quick, one minute tech tips each weekday! Join us on a radio station near you as we talk tech. It's Tech Tips for Non-Tech People! You can post questions on
our Facebook page
anytime!
Original Air Date: Nov 27, 2018
Beware of Package Thieves

Download the MP3
As the holiday gift giving season rolls in, lots of us are going to be making as many purchases online as we can to avoid those crazy crowds.

After making your purchases, you have to aware of how the items will be delivered. In most cases, it'll be you front door usually when no one's home. This can lead to the growing problem of 'porch pirates'.

Thieves are going to tail delivery vehicles to stalk the best packages to grab after they determine that no one's home.

To fight this problem, it's best to have your packages sent to a neighbor or a friend that you konw will be home or if not, have the packages sent were you work.

Consider providing special delivery instructions for hidden places at your house or leave a note on your door if there's an alternative location for delivering the package.

Anyone that gets packages delivered regularly all year long should really install a motion-sensing camera or doorbell at the front door so everything is recorded any time motion is sensed at the door. You'll also get a text or email notification whenever anyone is ever at your door.
Feedback