Tech Tips for Non-Tech People!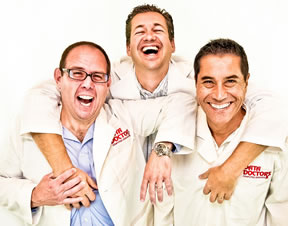 We give quick, one minute tech tips each weekday! Join us on a radio station near you as we talk tech. It's Tech Tips for Non-Tech People! You can post questions on
our Facebook page
anytime!
Original Air Date: Dec 27, 2018
Reminder to Recycle Old Electronics
It's highly likely that someone in your household received some form of electronics this holiday season, which then means that you will end up with old tech devices you no longer have a use for.

It's critically important to keep in mind that anything that plugs in or uses any type of battery typically contains lots of toxic waste, so please don't throw your old devices in the trash. 

Instead, check with your local schools and charities to see if any have a way to reuse your old electronics. Just because it's not good enough for you anymore does not mean that it's useless for everyone.

If it is too old for someone else to use, make sure to recycle it properly through a responsible recycler. 

All that tech has toxins that range from lead, arsenic, mercury to a list of other toxic agents that will contaminate our landfills and groundwater if thrown in the trash. 

We're doing a poor job of properly disposing of the majority of the 3million+ tons of electronic waste since we are still throwing it in trash cans, because of the lack of awareness of the problem. 

Please be sure you dispose of electronics properly and make sure your friends and family do the same!