Tech Tips for Non-Tech People!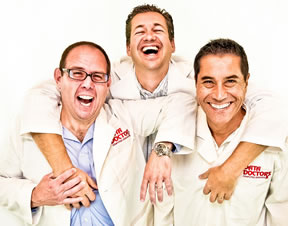 We give quick, one minute tech tips each weekday! Join us on a radio station near you as we talk tech. It's Tech Tips for Non-Tech People! You can post questions on
our Facebook page
anytime!
Original Air Date: Dec 31, 2018
Help Is a Keystroke Away
Whenever you purchase a new computer, software program or just about anything electronic, you will find the manual is missing from the box; so where did it go? 

We've become so smart that manuals are unnecessary now, right? Nope!

Electronic manuals are often buried somewhere on the company's website in the form of a PDF, making it hard to determine if you have the correct one, for your model. 

Anyone that has a Windows computer can get help just by pushing a button. Simply tap the F1 and viola!

This F1 key is a universal way to get help in Windows. Most programs will pop up a help screen when you press the F1 key.

Mac users can't do the same thing, but it's still possible. Just press & hold 'Command-Shift' and then on the question mark key to pop up the help search bar. 

Using the built-in Help does more than just save trees, they stay updated as new options are released. The info you pull up in the help screens is matched to what version you are using.

No need to scour the Internet for a missing manual because it's always been just a keystroke away: it's F1 and you're done.