Tech Tips for Non-Tech People!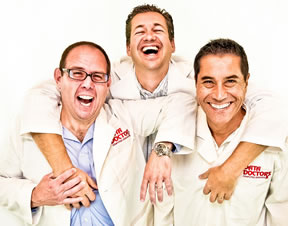 We give quick, one minute tech tips each weekday! Join us on a radio station near you as we talk tech. It's Tech Tips for Non-Tech People! You can post questions on
our Facebook page
anytime!
Original Air Date: Jan 15, 2019
Parent's Beware of This Mistake!
An important way to understand ways of protecting yourself when online is to start thinking like hackers do. 

A very valuable item sold on the dark web is your personal info, so tricking people online into allowing the bad guys into your computer is a very common method of attack.

But instead of trying to trick adults, hackers have figured out it's much easier to trick the kids in the household to get to the parents. 

They often sneak silent tracking programs into your computer by hiding them in free music, videos, games or other expensive programs that younger users are more likely to want to download. 

The reason that this approach is effective is because parents generally let their kids use mom and dad's profile which has full administrative control over the computer. 

If your household is setup in this way, you should be making a change asap!

Parents should always setup a completely separate profile without full admin control for their children as a way to reduce the exposure to mom and dad's profile. 

It's really a fundamental security step for every household, so if you need help setting it up, find someone you trust as every operating system is different.