Tech Tips for Non-Tech People!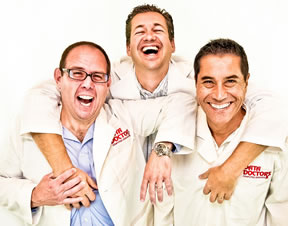 We give quick, one minute tech tips each weekday! Join us on a radio station near you as we talk tech. It's Tech Tips for Non-Tech People! You can post questions on
our Facebook page
anytime!
Original Air Date: Jan 25, 2019
Google Alerts
Do you know what people are saying about your business online? Knowing what people are saying about your business is critical these days, but what are you supposed to do to know what's being said?

Monitoring your online reputation is an essential part of running a business in this day and age and a basic process you need to incorporate. 

Google Alerts (https://www.google.com/alerts) is the first step for any business to monitor the chatter about their organization online.

Google allows you to set alerts so that anytime your business is mentioned anywhere online, you'll get an email alert. Just type the name of your business and remember to use quotes if it's more than one word to avoid getting alerts on each word seperately.

You shouldn't fear negative comments ore even bad reviews, because knowing about a problem is half the battle. How you respond will show others how you conduct business when you are aware of a problem. 

Doing nothing about negative reviews is the worst thing you can do. Not responding can easily be taken as you not caring, so make sure you know about posts as soon as they appear with the Google Alerts.

It's important to be transparent, honest and aware with your online reputation.

Google alerts is just the beginning of your options as there are lots of other places and apps you can use to monitor your organization's online reputation.