Tech Tips for Non-Tech People!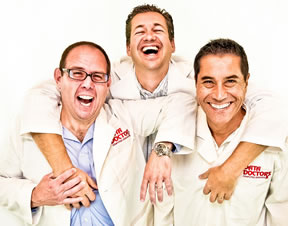 We give quick, one minute tech tips each weekday! Join us on a radio station near you as we talk tech. It's Tech Tips for Non-Tech People! You can post questions on
our Facebook page
anytime!
Original Air Date: Mar 8, 2019
Trail Discovery App
Discovering the wonders of Mother Nature via hiking and mountain biking is one of my primary focuses when I travel.

If you're like most avid hikers and bikers, you use various online resources for choosing where you'll go next, but I always start and end with https://alltrails.com

The amount of granular information you can gather is possible because of the more than 60K trails available with feedback from 10 million registered users

You can really drill down to specific features that a trail offers, so you can take your dog along or ride your mountain bike instead of hoofing it.

Your fellow hikers and bikers will also help you understand how long it might take to complete as well as how difficult it might be if you're not up for a strenuous day.

Using the mobile app makes it really easy to find interesting options all around you, whether you're at home or in an unfamiliar place.

The platform is an absolute treasure chest of information that I never leave home without. If you're an outdoors person, this is a no-brainer app to have on your smartphone!