Tech Tips for Non-Tech People!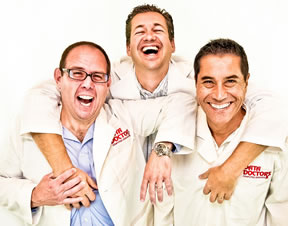 We give quick, one minute tech tips each weekday! Join us on a radio station near you as we talk tech. It's Tech Tips for Non-Tech People! You can post questions on
our Facebook page
anytime!
Original Air Date: Apr 3, 2019
Hotel Wifi Speeds Exposed
If you travel a lot, especially for business, having a solid wifi connection at your hotel is something you like to have.

But you'll have no idea just how good or bad your connection speeds will be until after you get into your room. 

Well, now you don't have to play wifi roulette with your hotel connection because there's a website that will tell you what to expect. 

https://www.HotelWifiTest.com provides a wealth of information about the specific speeds at specific hotels, because those that have stayed there before you have measured the speed.

Anyone that needs to make sure they have a fast connection will love how easy it is to make your hotel decisions because all you have to do is type in the city you're going to be traveling to for a list of options.

The list will show you hotels sorted by those with the highest expected speeds along with the confidence level and whether you'll have to pay for the connection or not.

This crowdsourcing of actual internet speeds is possible by the community that takes the time to test and submit speeds whenever they're at a hotel.

No matter why you travel, knowing if your hotel is going to have a decent connection is no longer a mystery!