Tech Tips for Non-Tech People!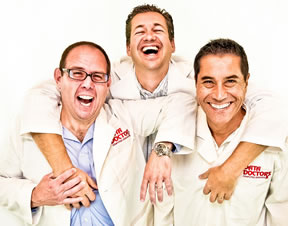 We give quick, one minute tech tips each weekday! Join us on a radio station near you as we talk tech. It's Tech Tips for Non-Tech People! You can post questions on
our Facebook page
anytime!
Original Air Date: Apr 25, 2019
Backup Codes for Travelers
Setting up 2 factor authentication will keep others from getting into your accounts because it sends a special code to your phone when it doesn't recognize a device, location or browser. 

Hopefully, you've listened to the advice of many tech security experts and activated it on all your important online accounts.

If you have, you need to do one more thing to make sure you can access your accounts when you're on a flight or if you lose your smartphone.

If you're in either of these situations, you won't be able to get the special code because you can't get text messages on while flying or if you no longer have your phone.

To prepare for these events, it's important to have backup codes available to you to get back into your accounts.

The steps for what to do if you don't have access to your phone should be in the same place that told you how to initially setup the security.

In most cases, you can generate a number of one time backup codes that you should stash in your travel gear or password protect in a file on your computer, smartphone or tablet, especially if you're a road warrior.

Here are the instructions for some of the most popular services:

Google: http://bit.ly/2XJqJ63

Facebook: http://bit.ly/2XIyj14

DropBox: http://bit.ly/2XABNTc

Twitter: http://bit.ly/2XFRxEr

You can also do a Google search for backup codes and include the name of the service you're trying to setup.