Tech Tips for Non-Tech People!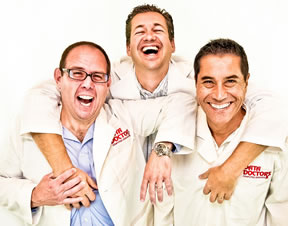 We give quick, one minute tech tips each weekday! Join us on a radio station near you as we talk tech. It's Tech Tips for Non-Tech People! You can post questions on
our Facebook page
anytime!
Original Air Date: Apr 30, 2019
The Ultimate Translation App
Language translation apps for your smartphone have been getting much better.

One of my early favorites was an app called WordLens primarily because of it's ability to translate items that appeared via your camera.

Fortunately, they were acquired by Google some time ago and turned it into a free feature that is now incorporated in the Google Translate app.

What used to take multiple apps to accomplish, written, spoken and visual translations can now be achieved in this one app

It offers hand writing recognition, two-way real-time verbal translation and visual translations of signs, menus and other important items in your environment.

As helpful as the app can be, it's far from perfect, so try to keep your translations to short couple of words for the best results.

It now supports 32 languages on the fly, while recognizing 103 languages by text and 38 in the image conversion mode.

Anyone headed to a foreign country should put this app front and center on their smartphones to make communications much easier.