Tech Tips for Non-Tech People!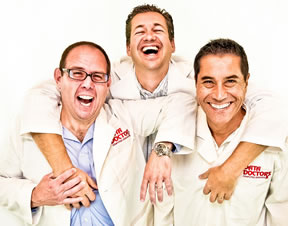 We give quick, one minute tech tips each weekday! Join us on a radio station near you as we talk tech. It's Tech Tips for Non-Tech People! You can post questions on
our Facebook page
anytime!
Original Air Date: May 2, 2019
Free Photo Storage for Everyone
There is no shortage of options for storing things 'in the cloud' with options from Apple, Google, Dropbox, Microsoft and more.

Most of them incorporate a 'freemium' model by giving you a small amount of free space with hopes that you'll fill it up and buy additional storage when you do.

While you can get as much as 15gbs of free storage, which sounds like a lot, you can quickly max out if you are constantly taking pictures and video with your smartphone.

If you're one of the millions that finds themselves maxed out of their current cloud storage choice, I have a suggestion that you may not thought about.

Google's online photo and video storage offers unlimited space for free by installing the 'Google Photos' app on any smartphone.

It's not just for Android smartphones, so even iPhone users can take advantage of this awesome storage option just by installing the app and setting it to automatically backup.

This is especially good news for the many long suffering iPhone users that keep running out of space on their phones…move them to Google Photos and free up lots of valuable space!