Tech Tips for Non-Tech People!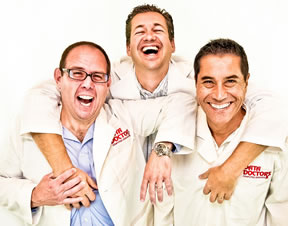 We give quick, one minute tech tips each weekday! Join us on a radio station near you as we talk tech. It's Tech Tips for Non-Tech People! You can post questions on
our Facebook page
anytime!
Original Air Date: Jun 21, 2019
To Pay or Not To Pay
There are millions of apps available for our smartphones and many of them are free to use, which makes them very popular.

One possible downside to many of those free apps is that they use advertising to pay for them, which can be a hidden cost for those that don't have an unlimited data plan.

Another 'tax' that ad-based free apps typically put on your smartphone is a reduction in battery life.

There have been research papers done on this issue that show that the ads use eighty percent more data than apps that don't use ads to pay for them.

Since they tend to load the ads in the background, they can take up more memory and drain batteries faster.

Anyone that's constantly bumping up against their data plan's limits or has to recharge their phone in the middle of the day should pay attention to how many ads are being served in the apps they use.

Free apps may be encroaching on your privacy as well, which you inadvertently gave permission to as another way to pay for 'free apps'.

If you like a free app and they offer an ad-free version for a buck or two, it may be money well spent!
Feedback