Tech Tips for Non-Tech People!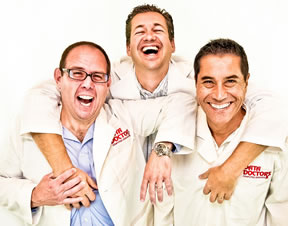 We give quick, one minute tech tips each weekday! Join us on a radio station near you as we talk tech. It's Tech Tips for Non-Tech People! You can post questions on
our Facebook page
anytime!
Original Air Date: Jul 11, 2019
Free Reputation Monitoring Tool
If you own or manage a business, do you know what your customers are saying about you online?

Most customers make buying decisions based on reviews, so knowing what people are saying and responding to them is an essential process to manage your online reputation.

A clear first step is use a free but powerful tool from Google called Google Alerts, which will automatically send you an email alert whenever your business is mentioned anywhere online that Google includes in their search results.

It's quick and easy to start getting alerts just by putting your name in the alert. Be sure to use quotation marks if your business name has multiple words in it, so you don't get a bunch of meaningless alerts.

Remember, you can't fix a customer problem that you aren't aware of, so don't look at negative reviews as something you should ignore.

It's actually a great way to show the world that you care when you respond to someone that posts a less than glowing review of their experience with you.

No business is perfect, so stepping up when something goes wrong is a solid approach in today's online reputation game.
Feedback