Tech Tips for Non-Tech People!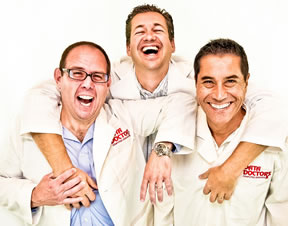 We give quick, one minute tech tips each weekday! Join us on a radio station near you as we talk tech. It's Tech Tips for Non-Tech People! You can post questions on
our Facebook page
anytime!
Original Air Date: Sep 17, 2019
Customizing Your AutoCorrect
Auto-correct has no-doubt caused you to post things online that made you look like you mistyped something.

We love it when it does properly auto-correct our typing and curse it when it makes us look silly.

Did you know that there's a way to vastly improve the usefulness of this great tool, by creating your own custom entries!

How often do you have to type out your entire address? Why not create a shortcut using ADRS to tell auto-correct to spit out your entire address just by tapping out those 4 characters followed by the space bar.

All of your devices, apps or programs that fix your typing mistakes can be customized in this way.

The only thing you have to remember is to never use actual words in your customized entries as that will cause some interesting problems down the road.

Stick to made up words or abbreviations and don't forget that you can use a combination of numbers and special characters as well!
Feedback