Tech Tips for Non-Tech People!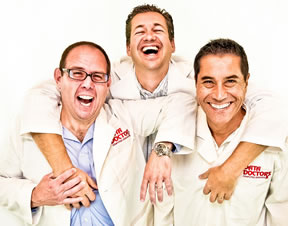 We give quick, one minute tech tips each weekday! Join us on a radio station near you as we talk tech. It's Tech Tips for Non-Tech People! You can post questions on
our Facebook page
anytime!
Original Air Date: Oct 9, 2019
Smartphone Flashlight Trick
It's not often that you find yourself without your smartphone, which is why it's become our go-to flashlight for just about every situation.

Depending upon your device, the LEDs can be extremely bright and a great way to shine light in a specific direction, but what if you need a more dispersed light?

Did you know that there's an easy way to turn your smartphone flashlight into more of a lantern-style light?

Just grab a plastic bottle of water and a large rubber band to get the job done.

Start by removing the label from the bottle, then position your smartphone's flashlight directly into the center of the bottle and use the rubber band to hold it in place.

Not only can it be useful in settings like a campsite or with a group of people trying to follow you, it's also a great way to notify oncoming traffic of where you are.

The next time you need a different type of light from your smartphone, channel your inner life hacker with this tip!
Feedback