Tech Tips for Non-Tech People!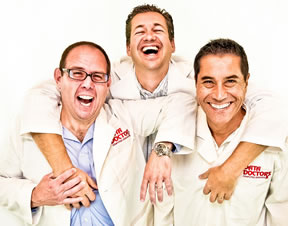 We give quick, one minute tech tips each weekday! Join us on a radio station near you as we talk tech. It's Tech Tips for Non-Tech People! You can post questions on
our Facebook page
anytime!
Original Air Date: Jan 2, 2020
Reputation Management Tip
People are talking about your business online, every day and it's important to know what they are saying. If you haven't started finding ways to monitor your online reputation, today's tip is a good first step.

Google setup a simple keyword based monitoring tool called Alerts (https://www.google.com/alerts) some years ago and it super simple to start using.

The website lets you enter your business name as the keyword, along with an email address to send to the alerts to.

Keep in mind, if you business name has more than one word, you should put quotation marks around the business name to avoid getting irrelevant alerts on each individual word.

When it comes to negative feedback from your customers, if you don't know what they are saying, you can't fix the problem or even appear to care to the rest of the Internet.

Ignoring negative feedback as if didn't exist can be very harmful to your reputation. Responding in a caring way shows the rest of the world that you care and want to do what you can to make your customers happy.

There are lots of other monitoring tools for social media networks, but starting with Google Alerts should help you get started.
Feedback