Tech Tips for Non-Tech People!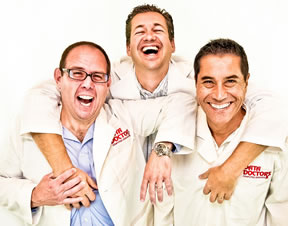 We give quick, one minute tech tips each weekday! Join us on a radio station near you as we talk tech. It's Tech Tips for Non-Tech People! You can post questions on
our Facebook page
anytime!
Original Air Date: Aug 19, 2013
The Wayback Machine

Download the MP3
It's time for another Data Doctors Tech Tip

The Internet has become a pretty spectacular multimedia environment with amazing creativity and imagination.

But remember when the Internet was full of sites that looked like a big bowl of hyperactive fruit salad?

Crazy color schemes, dancing images...we thought it was cutting edge back then.

Well, if you like taking a stroll down memory lane, checkout the Wayback machine at Archive.org.

Want to see what the company you work for looked like on the web 10 years ago? Just put the web address into the Wayback Machine's address bar and get ready to be entertained.

This archiving project isn't going to have every page of every site for every past year, but you can find bit and pieces like it's a virtual archeological dig.

We found an archival bit of Data Doctors history going back to 1997 and boy is it embarrassing!

The Wayback Machine at http://Archive.org is a blast from the past and hours of fun!
Feedback