Tech Tips for Non-Tech People!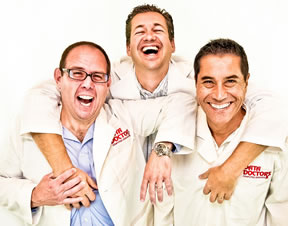 We give quick, one minute tech tips each weekday! Join us on a radio station near you as we talk tech. It's Tech Tips for Non-Tech People! You can post questions on
our Facebook page
anytime!
Original Air Date: Feb 28, 2020
Shopping With a Wide Net
If you're a deal hunter, especially for those hard to find items, cruising the big name sites like eBay, Amazon and even Craigslist is a good place to start.

As great as each of these sites are, if you really want to make sure you're getting the best deal, you have to spend time searching through each one, one at a time.

When it comes to Craigslist, you're limited to one metro area at a time when you search, so you have to perform multiples if you want to be thorough.

You can avoid the extra work by using a search tool called Search Tempest.

The tool searches lots of these sites including obscure ones like  https://Oodle.com all at once and allows you to choose a radius around your zip code, you can do everything in one search.

https://SearchTempest.com is a bookmark worthy website for the next time you want to save time searching for the best deals!
Feedback