Tech Tips for Non-Tech People!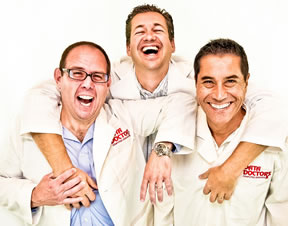 We give quick, one minute tech tips each weekday! Join us on a radio station near you as we talk tech. It's Tech Tips for Non-Tech People! You can post questions on
our Facebook page
anytime!
Original Air Date: Aug 23, 2013
What's that mean?

Download the MP3
It's time for another Data Doctors Tech Tip

Rap music has often been characterized as urban poetry and just like with poetry, if you understand the meaning, you've got a better chance of connecting with the artist.

A website that started as a way for people to understand rap lyrics, has morphed into something much bigger whether you care to understand rap lyrics or not.

RapGenius.com will certainly help you understand what JayZ and Justin Timberlake are saying about fame in their song Holy Grail, but you can also get down deep into Edgar Allan Poe's meaning in The Raven.

RapGenius.com also offers Poetry Genius, Rock Genius and they even allow analysis of news via News Genius. This project allows anyone to add annotations to any string of text to help explain the meaning of the author.

The poetry genius section covers just about any kind of literature, so it's a great place to dig deeper into everything from bible passages to Shakespeare to the preamble of the Constitution.

http://RapGenius.com - get your thinking cap on!
Feedback