Tech Tips for Non-Tech People!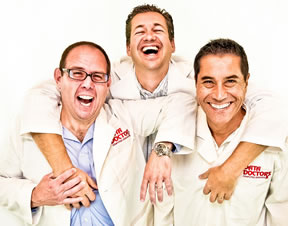 We give quick, one minute tech tips each weekday! Join us on a radio station near you as we talk tech. It's Tech Tips for Non-Tech People! You can post questions on
our Facebook page
anytime!
Original Air Date: Mar 23, 2020
Shared Health Issues Website
One of the biggest global events to ever hit the Internet known as the Ice Bucket Challenge was in support of those suffering from ALS.

Another outcome that came from those that were impacted by ALS is a website called https://patientslikeme.com

The website was created by relatives of an ALS patient that wanted to create a resource for others facing the same challenges.

It's natural to feel like you are facing serious health issues on your own, but the reality is that many others are likely experiencing the same thing you are.

Finding others that are having the navigate the same treatments and issues can be invaluable and reassuring.

Whether you or your loved one has been newly diagnosed with a serious illness or you can provide information for those that are just starting down a path you've already traveled, https://patientslikeme.com can be a connecting point.

If you want to contribute your own experiences to research efforts on specific issues, there's a place to do that as well.

Now over 750,000 people are participating members are participating in over 2800 conditions, so finding someone that is experiencing the same thing as you is much easier.
Feedback