Tech Tips for Non-Tech People!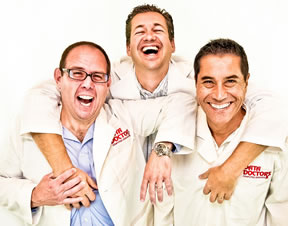 We give quick, one minute tech tips each weekday! Join us on a radio station near you as we talk tech. It's Tech Tips for Non-Tech People! You can post questions on
our Facebook page
anytime!
Original Air Date: Apr 22, 2020
Virtual Notary Service
Just about any document of importance, especially if it has legal significance, will need to be notarized in order to make it official.

In the past, this meant tracking a notary down and setting up a time to meet face-to-face to get the document processed.

There are a variety of reasons that this can be problematic, which is where an online service called Notarize can be more convenient.

This virtual witnessing platform uses remote video to process your document and it's completely legal in every state.

You start by uploading the document to them through the platform then follow the steps required to make it official.

The virtual part comes in when the remote notary watches you sign the document via the video conference.

Another awesome benefit of using the service is that once you've completed the document, getting it sent off to the receiving party is a breeze.

As you would expect, this convenience comes at a slightly higher cost of $25.

We're living in an age when minimizing the need for an in-person meeting can be a good thing, so add https://www.notarize.com to your productivity links for that next time you need a notary.
Feedback