Tech Tips for Non-Tech People!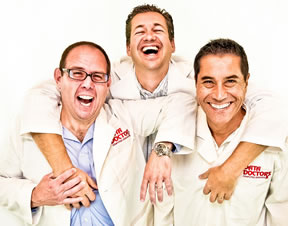 We give quick, one minute tech tips each weekday! Join us on a radio station near you as we talk tech. It's Tech Tips for Non-Tech People! You can post questions on
our Facebook page
anytime!
Original Air Date: May 4, 2020
Quote Lookup Resource
Who said "When you come to a fork in the road, take it?

Well-known quotes can come up in a variety of ways, but when you want to know who's responsible for the quote, there's a website for that.

Quotery.com is a web resource that has spent the time to document who said what when it comes to famous quotes.

They've created a huge database of proverbs, quotes, and quips that can be accessed by searching for the quote itself or exploring an author or any topic.

It's a really helpful tool for anyone doing research on quotes that want to make sure the references are correct.

For those that don't have anything to research, just randomly searching the database can be a lot of fun.

What's great about this resource is that it goes beyond just who said what by providing additional context and sources.

With all that being said, if you run across an entry that you don't totally agree with, you can throw in your two cents to help improve the database.

Add this one to your bookmarks so you'll be able to quickly answer the 'who said that' question the next time it pops up!
Feedback