Tech Tips for Non-Tech People!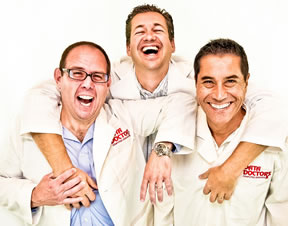 We give quick, one minute tech tips each weekday! Join us on a radio station near you as we talk tech. It's Tech Tips for Non-Tech People! You can post questions on
our Facebook page
anytime!
Original Air Date: Jul 7, 2020
Have You Tried DuckDuckGo?
It's no secret that giving up your privacy when you use most every online service is just how things work these days.

There are ways to reduce how much of your online behavior is being tracked with websites such as https://DuckDuckGo.com

Their approach is to put user privacy first, so unlike the major league search engines, they don't track anything when you ask it for search results.

None of the commonly tracked data from what you are searching for to what kind of computer and browser you are using to the date and times you searched is collected by DuckDuckGo.

Because of its focus on privacy, it's using a different process for generating search results which means that will differ from what you would commonly see in a Google search.

With this in mind, the best way to see if they provide adequate results is to do a side-by-side comparison with your current search engine.

One thing that we know for sure is that any ads that seem to follow you around the Internet won't be from what you searched for in DuckDuckGo.
Feedback