Tech Tips for Non-Tech People!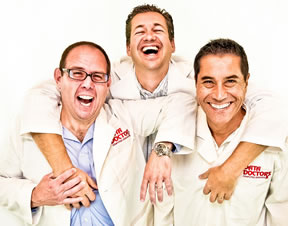 We give quick, one minute tech tips each weekday! Join us on a radio station near you as we talk tech. It's Tech Tips for Non-Tech People! You can post questions on
our Facebook page
anytime!
Original Air Date: Jul 9, 2020
Content Aggregator Suggestion
With the overwhelming number of places that you are likely visiting to gather information on the Internet, it's helpful to have a good tool to manage it all in one place.

There are many tools that are attempting to do this, but one of our favorites is called Flipboard.

The platform allows you to combine the feeds that you like to read from your social media accounts along with sections that are focused on your areas of interest from around the Internet.

It started out as an app specifically designed for iPads, but it's grown to all your mobile devices and your computer screens.

It arranges all your feeds to look more like a magazine or customized news site making it much easier to view everything in one place.

I always suggest that you download the mobile app first, to connect all your accounts and get things set up the way you want it, then when you go the website
 https://flipboard.com and login, everything will pretty much look the same for both!

If you haven't tried a content aggregator just yet, we highly recommend giving Flipboard a try.
Feedback