Tech Tips for Non-Tech People!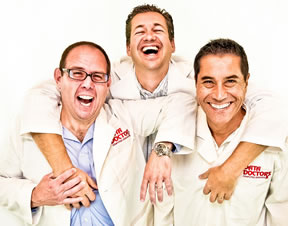 We give quick, one minute tech tips each weekday! Join us on a radio station near you as we talk tech. It's Tech Tips for Non-Tech People! You can post questions on
our Facebook page
anytime!
Original Air Date: Jul 14, 2020
Fun Building Your Vocabulary
If you feel like the Internet has reduced the general vocabulary of the masses, you're probably not imaging things.

It seems that any word can be made up, abbreviated or misused despite the availability of auto-correct technology.

If you'd like to make sure you can step up your vocabulary game, then today's tip is for you!

It's a really fun site called, you guessed it -https://www.vocabulary.com and it's both entertaining and educational.

No matter where your vocabulary skills are today, they'll be even better as soon as tomorrow when you spend time on this awesome site.

The teaching tool works with you on the words that you don't get right during their skills challenges, so it's like playing a game that teaches you new words.

Even if you are a very strong word-nerd, there are lots of other features of the site anyone can enjoy.

A word of warning: this site can suck up a bunch of time because it's so engaging, so make sure you are ready to be sucked down the vocabulary rabbit hole!
Feedback