Tech Tips for Non-Tech People!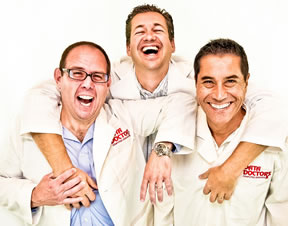 We give quick, one minute tech tips each weekday! Join us on a radio station near you as we talk tech. It's Tech Tips for Non-Tech People! You can post questions on
our Facebook page
anytime!
Original Air Date: Aug 11, 2020
Password Management Suggestion
It should be abundantly clear by now that using the same password on all your online accounts is a really bad idea.

Using a unique password on all your accounts bypasses the threat of cyber thieves gaining access to all your accounts simply by compromising one account.

The only way to properly execute this critical security step is to use some form of password management program such as  https://www.roboform.com.

It originally focused on providing users with info to fill out forms automatically, but it has evolved into a very solid password manager.

It's free to use their basic services and they also offer a mobile app.

One of the more interesting features that they provide is the ability to sign-in to multiple accounts at launch automatically.

The whole point of these types of programs is to make it so you only need to remember one very long, complex password in order to use all your complex passwords on all your accounts.
Feedback