Tech Tips for Non-Tech People!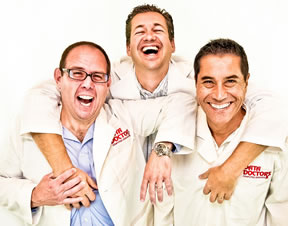 We give quick, one minute tech tips each weekday! Join us on a radio station near you as we talk tech. It's Tech Tips for Non-Tech People! You can post questions on
our Facebook page
anytime!
Original Air Date: Nov 20, 2020
Virtual Car Dealership
One of the least desirable tasks we all have to engage in from time-to-time is to try to negotiate when buying a new or used car.

The haggling back and forth usually leaves you unsure of how good of a deal you got and several in the tech industry are trying to disrupt this old way of doing business.

Imagine using an app or a website to buy or sell your car that eliminates the sleazy feel that usually accompanies the traditional process.

One of the no-hassle options is from a company called Vroom https://www.vroom.com

It's not limited to any specific market as their 'dealership' is virtual and available to anyone in the U.S.

Vroom takes care of all the paperwork and transportation issues and allows you to drive it for 7 days to make sure it's a good fit.

Another great use of the website is to get a cash offer on a car that you plan on trading in at a traditional dealership to make sure you maximize your trade-in and keep them honest.
Feedback