Tech Tips for Non-Tech People!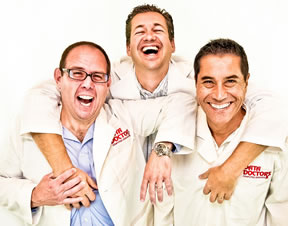 We give quick, one minute tech tips each weekday! Join us on a radio station near you as we talk tech. It's Tech Tips for Non-Tech People! You can post questions on
our Facebook page
anytime!
Original Air Date: Sep 23, 2013
Slice - Track online and offline purchases

Download the MP3
https://www.slice.com

It's time for another Data Doctors Tech Tip

If you're an avid online shopper, you can easily lose track of what you've spent and where throughout the year, unless you're really organized.

If you ARE that organized, bravo to you! For the rest of us, there's a free app called Slice that takes all the work out of tracking your online purchases.

Slice is an app that makes it easy to store your e-receipts for easier returns, track your online spending and even track packages automatically.

But unlike other organizational apps that require you to be diligent in manually entering information, Slice scans your inbox to compile your online purchasing history automagically!

Slice shows you what you've ordered, when it will ship and what you've taken delivery of all from a single screen.

You'll never have to go digging into your inbox to find an old receipt ever again, because Slice has already done it for you!

Think about how much easier that expense report will be next month!
Feedback