Tech Tips for Non-Tech People!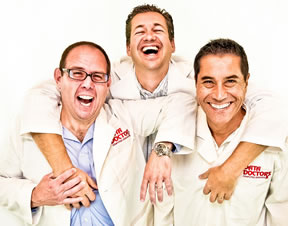 We give quick, one minute tech tips each weekday! Join us on a radio station near you as we talk tech. It's Tech Tips for Non-Tech People! You can post questions on
our Facebook page
anytime!
Original Air Date: Jan 19, 2021
Presentation Tool & Tips
Presenting information to a group has defaulted to being done using Microsoft's PowerPoint, which is often a painful experience for those having to watch.

Keeping your audience's attention is vital, especially when so many presentations are virtual these days, so we implore anyone having to create a presentation to use a different approach.

A free and much more engaging web-based tool that we love is at https://prezi.com.

Instead of a bunch of text-laden slides, Prezi creates dynamic and graphically pleasing presentations that have a better chance of getting your point across.

Start with any of their awesome templates or import those old presentations from your PPT decks and watch the magic happen.

One of the worst things you can do is create a presentation full of text that you simply read off to everyone watching.

A better approach is to engaging images with bullet point text that supports the concept you are presenting.

Focus on talking to your audience, not to your presentation slides!
Feedback