Tech Tips for Non-Tech People!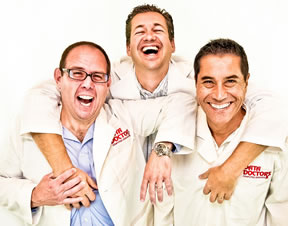 We give quick, one minute tech tips each weekday! Join us on a radio station near you as we talk tech. It's Tech Tips for Non-Tech People! You can post questions on
our Facebook page
anytime!
Original Air Date: Feb 1, 2021
Emergency Texting Options
If you're like most people, your smartphone has become the center of your communication universe, so much so, that if for any reason you don't have the use of your phone, you feel lost.

Having a phone go missing or become unusable is a very real possibility that we all should be planning for, especially for text messaging.

A little known resource that's available to just about everyone is the ability to send and receive text messages without your smartphone.

Most carriers have an interface that you can set up to do just that, but it's important to do it before your phone goes missing or becomes unusable.

For those needing a solution in a pinch, there's an old website located at http://Textem.net that may be of value for emergency communications.

It's only usable if you know which network the recipient is connected to and of course, their phone number.

If you haven't gone through this 'fire drill' before, I highly recommend that you figure out how to do it well before you need it.
Feedback