Tech Tips for Non-Tech People!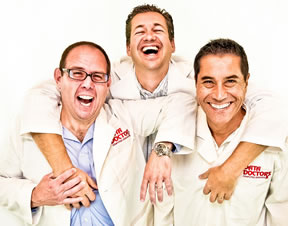 We give quick, one minute tech tips each weekday! Join us on a radio station near you as we talk tech. It's Tech Tips for Non-Tech People! You can post questions on
our Facebook page
anytime!
Original Air Date: Feb 18, 2021
The Benefits of Holding Still
The iPhone has become one of the best devices for taking pictures, not only because of the extraordinary technology but because you always have it with you.

Often times the images that you snap with your iPhone come out blurry, which can be frustrating.

Part of the problem is that the actual process for taking the picture can create movement just as the camera is snapping the picture.

Taking a number of pictures in succession can help improve the odds, but if you aren't holding still while tapping the screen indicator, all bets are off.

There are alternatives to the screen button for taking pictures including either of the volume buttons, which is useful in either portrait or landscape mode.

Those old-school wired Apple headphones can also be used by pushing the volume buttons as well.

The headphones are especially helpful when prop up your phone on a real or impromptu tripod, such as a rock.

This single biggest skill that will have the biggest impact will always be focusing on holding still for a longer period of time.
Feedback