Tech Tips for Non-Tech People!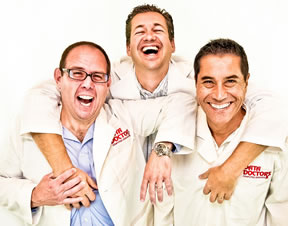 We give quick, one minute tech tips each weekday! Join us on a radio station near you as we talk tech. It's Tech Tips for Non-Tech People! You can post questions on
our Facebook page
anytime!
Original Air Date: Dec 28, 2012
Facebook Question - Driver Updates
Updates, updates, everywhere there are updates for your computer, so you should be updating everything all the time right? Well... not necessarily.

Kevin asked us on Facebook... about a website, that offered to update all his drivers. Drivers are small software programs that control your hardware and updating them all at once is a bad idea.

Driver conflicts are one of the most frustrating problems your computer can have.

Kevin, here's our advice to you and anyone else who comes across one of these offers. Be careful! These types of programs can cause a problem where one didn't exist before.

Unless you are trying to solve a known problem, we'd suggest you take a pass!

In general updates are good... but in this case, if it ain't broke, don't fix it.
Feedback