Tech Tips for Non-Tech People!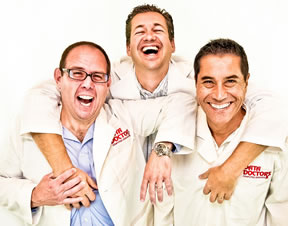 We give quick, one minute tech tips each weekday! Join us on a radio station near you as we talk tech. It's Tech Tips for Non-Tech People! You can post questions on
our Facebook page
anytime!
Original Air Date: Jun 14, 2021
Competitive Info Before Buying Anything
When it comes to making a purchase of just about anything, we all start our research online.

Not only can we get the skinny on an item that we are interested in buying, but we can also use the Internet to discover competitive products that we may not have known about.

What I discovered years ago was that if typed the name of the item that I was interested in buying followed by the letters 'vs', I could uncover lots of review sites with lots of great info.

This seems to work with everything from cars, to software, to apps and financial services.

There's really no end to the power of this search condition when it comes to widening your choices in any category.

The detailed information that comparison websites offer can alert you to specific features or benefit in competitive products that you may not have considered.

Start using the VS qualifier in all your informational searches to become a more informed consumer.