Tech Tips for Non-Tech People!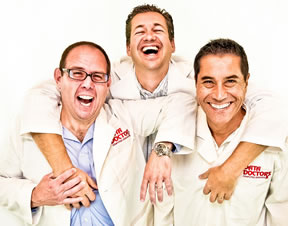 We give quick, one minute tech tips each weekday! Join us on a radio station near you as we talk tech. It's Tech Tips for Non-Tech People! You can post questions on
our Facebook page
anytime!
Original Air Date: Jun 24, 2021
Faster Notarization Option
Whenever you're dealing with important paperwork or contracts, there's a good chance you'll need to have them notarized

Traditionally, this required you to contact a notary and arrange to meet them in person so they could document the signing of the documents.

This is no longer necessary as a virtual option is available via the Notarize.com service.

It makes use of the cameras that all of our computers have so they can watch you sign documents instead of having them be there in person.

There's a simple uploading procedure that gets the process going that doesn't require any specific technical skills.

Not only is the notarization process easier, once it's been completed, sending the official document online is a breeze.

At $25 per document, it's pretty cost-effective for anyone that needs a notary quick.