Tech Tips for Non-Tech People!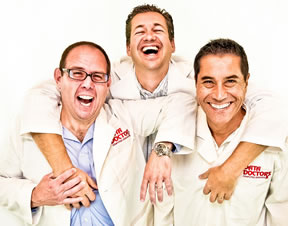 We give quick, one minute tech tips each weekday! Join us on a radio station near you as we talk tech. It's Tech Tips for Non-Tech People! You can post questions on
our Facebook page
anytime!
Original Air Date: Jun 28, 2021
Wit & Wisdom Encylopedia
Famous quotes have taken on a life of their own with the Internet and knowing who actually created them can be useful.

You can do a general search to figure out who said what, but there's a much more efficient tool specifically for this purpose at https://quotery.com

It's an enormous database of quotes that you can look up directly or by author or topic.

They've also compiled collections of quotes based on themes like Veterans Day or from popular shows like Game of Thrones.

Whether you are doing serious research or just have a passing interest in a particular quote, this is where you want to go.

From a research standpoint, they include lots of context for each quote including when and where it was first used.

If you want to help them improve the accuracy of any background info on a specific quote, you can submit an edit on any of them.

https://www.quotery.com for all your famous quote research needs!