Tech Tips for Non-Tech People!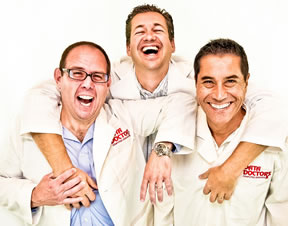 We give quick, one minute tech tips each weekday! Join us on a radio station near you as we talk tech. It's Tech Tips for Non-Tech People! You can post questions on
our Facebook page
anytime!
Original Air Date: Aug 12, 2021
Soothing Sounds for Productivity
If you spend most of your day in front of a computer screen, finding ambient sounds or music to accompany your work may be beneficial.

The right kind of music can uplift you or get you to focus, but the wrong song can be counterproductive.

Something that likely works for everyone are the ambient sounds of nature.

The sound of rain storms work really well for some, so that's where the website called Rainy Mood comes in: https://Rainymood.com

It's awesome because it's a simple website or app you can use to generate the calming sound of a gentle rain and distant rolling thunder.

If other sounds of nature like the ocean, birds chirping or a gentle wind is more your cup of tea, check into the Calm Sound website: https://calmsound.com

Exploring these sonic enhancements can change your whole work day, so if you don't already have something that works, give these sites a try!