Tech Tips for Non-Tech People!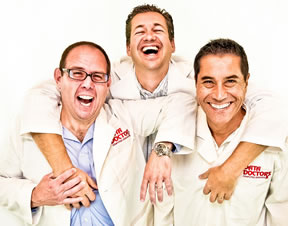 We give quick, one minute tech tips each weekday! Join us on a radio station near you as we talk tech. It's Tech Tips for Non-Tech People! You can post questions on
our Facebook page
anytime!
Original Air Date: Aug 17, 2021
Creative Commons Images
Whenever you're looking for an image to use for any number of reasons, it's likely that you will turn to Google to find those images.

A common misconception is that if it comes up in a Google search, you're free to use it but nothing could be further from the truth.

Most images that come up will be protected by copyrights, so using them without permission can actually become an expensive mistake.

The good news is that Google allows you to filter the search results by Usage Rights so that only images that are available through a Creative Commons license.

This filter option is available by going to the Tools option on the far right side of the menus above the images.

If you are ever caught using a copyrighted image, you can end up with an expensive fine for using it without permission.

For those with a lot of web pages that include images of unknown status, you may want to review what you're using to avoid becoming the recipient of a demand letter from an attorney!