Tech Tips for Non-Tech People!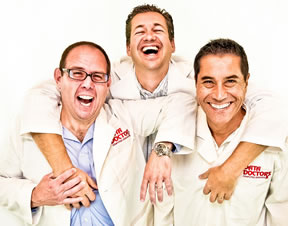 We give quick, one minute tech tips each weekday! Join us on a radio station near you as we talk tech. It's Tech Tips for Non-Tech People! You can post questions on
our Facebook page
anytime!
Original Air Date: Aug 19, 2021
Easy Group Tab Calculator
I love exploring new restaurants especially with lots of my foodie friends, which can lead to the inevitable math challenge at the end of the meal.

If the entire group agrees to split everything equally, there are a number of apps designed to manage the math, but they aren't necessary when Google can do the math for you.

Just search for 'tip calculator' via Google to generate a simple form that only needs three pieces of information:

The total bill, the tip percentage and the number of people splitting the check.

What's great about this calculator is that once that math has been done, the results separate the tip for each person so those that want to make adjustments can easily do so.

Before using this calculator, make sure the gratuity isn't already included as many restaurants will do that with large groups.

The best part of this tool is that anything that can connect to the Internet can use it!