Tech Tips for Non-Tech People!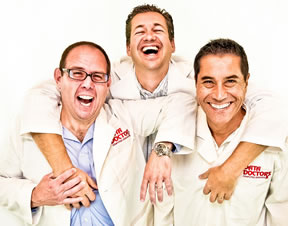 We give quick, one minute tech tips each weekday! Join us on a radio station near you as we talk tech. It's Tech Tips for Non-Tech People! You can post questions on
our Facebook page
anytime!
Original Air Date: Sep 29, 2021
What's Taking Up Space?
The hard drive storage in your computer suffers the same fate as your refrigerator; no matter how big it is, you'll end up running out of space if you don't clear it out on a regular basis.

But unlike your refrigerator, when you run out of storage on your hard drive, it impacts the performance of your computer.

The reason this happens is because your computer needs empty drive space in order to create temporary files on the fly.

Knowing what is taking up the space and what is safe to delete to free up that space.

If you want some help where your space hogs reside, check out the Treesize utility for Windows https://www.jam-software.com/treesize_free or if you have a Mac, there's a built-in utility for the same thing: https://support.apple.com/en-us/HT206996

Once you've found the folders that are taking up the most space, the next step is determining what is safe to delete.

The best rule of thumb is that if you don't know what it is, don't delete it!