Tech Tips for Non-Tech People!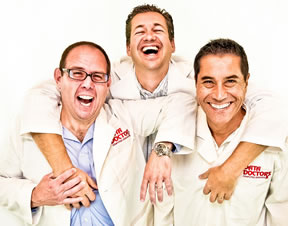 We give quick, one minute tech tips each weekday! Join us on a radio station near you as we talk tech. It's Tech Tips for Non-Tech People! You can post questions on
our Facebook page
anytime!
Original Air Date: Oct 25, 2021
Don't Space These Tips
Did you know that the space bar does a lot more than just create a single space when you tap it?

There are actually other shortcuts hiding in your space bar that you may not have known about.

Whether you using the keyboard on the screen of your phone or on your laptop or desktop, there are awesome ways to use the space bar.

When you're typing something on your smartphone and want to start a new sentence, just tap the space bar twice and a period will magically appear!

For those that spend all day on the internet via a desktop or laptop computer, you can keep your hands on the keyboard to scroll down a page by tapping the space bar.

You can also scroll back up one page by holding the Shift key and tapping the space bar too.

These tips are pretty basic but they can really make things more efficient for much of our daily interactions with our devices.

Feedback