Tech Tips for Non-Tech People!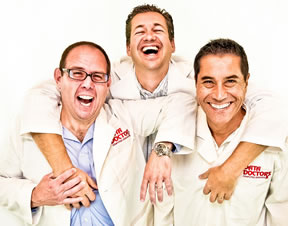 We give quick, one minute tech tips each weekday! Join us on a radio station near you as we talk tech. It's Tech Tips for Non-Tech People! You can post questions on
our Facebook page
anytime!
Original Air Date: Oct 29, 2021
A Software Update To Avoid
Keeping your computer's software updated is a critical part of staying safe from all of the threats online, but there are some items that you don't want to always update.


Someone asked us about a special program that was boasting that it can keep all your drivers updated automatically.

While this may sound like a good idea, drivers which are small bits of code designed to control hardware components should never be updated just for the sake of updating.

Updating them en masse would be even worse as the chances of creating a huge problem that never existed can be the results.

Driver updates are best done only when there is a specific problem with a piece of hardware that you are trying to address.


Make sure you keep your operating system and security software updated but when it comes to driver updates, if it ain't broke, don't try to fix it!
Feedback