Tech Tips for Non-Tech People!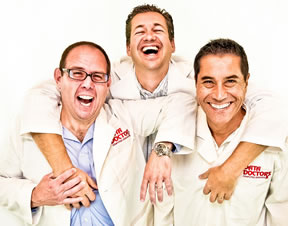 We give quick, one minute tech tips each weekday! Join us on a radio station near you as we talk tech. It's Tech Tips for Non-Tech People! You can post questions on
our Facebook page
anytime!
Original Air Date: Nov 5, 2021
Have You Thought About This?
So much of what is important in our lives is tied up in online accounts, so making sure you have thought about a succession plan should you pass unexpectedly is vital.

This means making sure your next of kin can access your accounts to avoid the frustration of trying to get in whilst grieving.

If you've used the options that allow you to protect your accounts from potential hackers, those same protections will keep your family from accessing them as well.

Storing them in a safe place is one approach, but keep in mind that as your usernames and passwords change, you'll need to update your manual records as well.

Of all the online accounts that you want to make sure are accessible by your survivors, it's your email account that is most important.

If they can access your email account and can unlock your phone, they can likely use the reset options in most accounts to regain access.

If you haven't thought about the unthinkable, let this be your reminder to spend some time doing so.
Feedback