Tech Tips for Non-Tech People!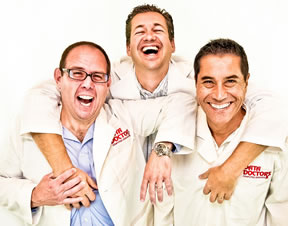 We give quick, one minute tech tips each weekday! Join us on a radio station near you as we talk tech. It's Tech Tips for Non-Tech People! You can post questions on
our Facebook page
anytime!
Original Air Date: Nov 23, 2021
Dangerous Links in Comments
Malicious hackers have refined their techniques via social engineering to trick unsuspecting victims into clicking on things they normally wouldn't.

Phishing scams are one of the more common traps they setup and getting victims to those phishing websites has also evolved beyond phishing email messages.

They know that the comments section is a great place to try to draw victims to their boobytrapped websites.

Typical out of context posts that are clearly someone spamming the comments are pretty easy to spot, it's the more devious methods that you'll need to stay aware of.

Posting a link along with a comment that appears to be a legitimate response to a previous comment is pretty common and where the danger lies.

Clicking the link in the comment can be every bit as dangerous as clicking on a link in email, so it's best to avoid them.

One way to see if the information they are referring to is legit is by doing a Google search using the title of the link, which should come up in the search results if they are.