Tech Tips for Non-Tech People!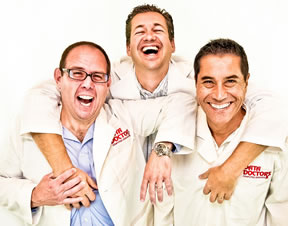 We give quick, one minute tech tips each weekday! Join us on a radio station near you as we talk tech. It's Tech Tips for Non-Tech People! You can post questions on
our Facebook page
anytime!
Original Air Date: Jan 30, 2014
USB Dog ID

Download the MP3
USB drives are about as common as floppy disks were back in the day and if you're like most people, you have a drawer full of older units that are just too small for today's huge file loads.

If you do, here's an interesting way to repurpose those old USB drives: turn them into a dog ID tag!

A user on the Instructables.com website came up with the suggestion as a high-tech way for a lost dog to be easily identified.

Simply create a text file, word document or PDF file that contains your preferred way to be contacted in the event your dog gets lost and copy it to the USB drive.

Unlike a standard tag, you can provide lots of additional information like vaccination records, whether the dog is child friendly or gets along with other dogs, or if the dog has been microchipped.

Attach it to the dog's collar and wrap it with duct tape to help protect it and you're all set.

A chipped dog has to be taken to a vet to be identified, but a USB drive can be used by just about anyone to identify the owner.

Feedback