Tech Tips for Non-Tech People!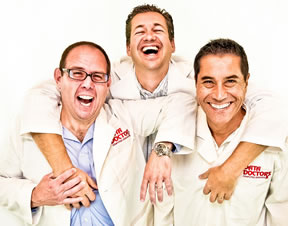 We give quick, one minute tech tips each weekday! Join us on a radio station near you as we talk tech. It's Tech Tips for Non-Tech People! You can post questions on
our Facebook page
anytime!
Original Air Date: Feb 18, 2014
Raising money for a cause

Download the MP3
Getting involved in causes you believe in is an important part of contributing to your community and often times, raising money for that cause comes into play.

While all the traditional methods of raising money are valid, leveraging social networks and digital tools can greatly increase your chances of funding success.

One of the sites that's specifically setup for online fundraising for a cause is called http://razoo.com

Whether you're raising money as a non-profit, a foundation, a corporation or as an individual, as long as it's for a recognized 501(c)(3), Razoo can make it easy to get started.

They also charge one of the lowest fees for these types of sites so more of your donations will go to your cause.

They even have the ability to embed your campaign on a Facebook page or a website so you can easily promote your fundraising and get the word out.

Every donation to these campaigns is tax-deductible and if you have an ongoing fund raising need, it's setup to accept recurring donations.

BTW, It's also a great site to find local charities to donate to!

Feedback