Tech Tips for Non-Tech People!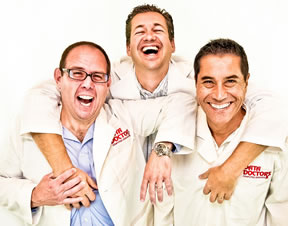 We give quick, one minute tech tips each weekday! Join us on a radio station near you as we talk tech. It's Tech Tips for Non-Tech People! You can post questions on
our Facebook page
anytime!
Original Air Date: Mar 11, 2014
Apple Users Beware

Download the MP3
If you own an iPhone, iPad or Mac computer, you need to listen closely to today's tip.

You probably heard recently about a security issue with virtually all Apple devices, but if you're like most busy people, you just went on with your day.

Apple has unfortunately been training you to ignore security alerts, because so many of them pertain to Windows users, but that's actually becoming a bad thing.

This most recent discovery of a flaw in how Apple devices verified secure websites, like your bank, was about as dangerous as they get.

There's a simple way to check any Apple device to see if you're in danger; just visit http://GoToFail.com for a quick test.

If you get an unsafe report on your device, I've posted directions for updating iPhones, iPads and Mac OSX computers at DataDoctors.com/radio.

I'd also recommend that you change the passcodes on any website you've used in the last 18 months just to play it safe.

Despite what Apple has been preaching for years, it's time to start paying attention to security threats because the bad guys are coming for you too.
Feedback