Tech Tips for Non-Tech People!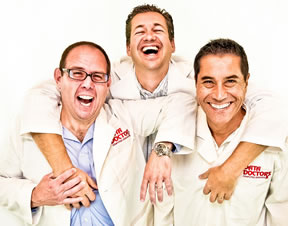 We give quick, one minute tech tips each weekday! Join us on a radio station near you as we talk tech. It's Tech Tips for Non-Tech People! You can post questions on
our Facebook page
anytime!
Original Air Date: Mar 17, 2014
E-mail aliases

Download the MP3
Providing an e-mail address when you are interacting with a website has become a pretty common occurrence, but in many cases, it will just lead to more junk messages.

If you use the same address for everyone, it can make it really hard to figure out who's responsible for sending you what junk.

You can use an alternative e-mail account for non-essential interactions or if you use Gmail, you can create e-mail aliases on the fly.

For instance, if I wanted to use an alias for anything I do on eBay and my regular address is [email protected] I would use [email protected] as the alias.

By doing that, I can setup filters to automatically direct any mail sent to that address to Trash, apply a label or star, skip the Inbox or even forward it to another account.

What's great about this method is that there's basically no limit to the number of aliases you can setup and it's a great way to track how much junk a site starts sending you because you signed up for something.

If you use Microsoft's Outlook.com online mail service, you can use the same procedure for creating instant aliases as well.

Feedback