Tech Tips for Non-Tech People!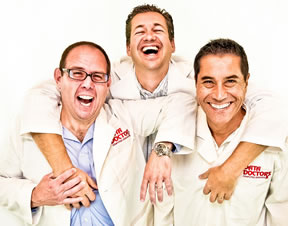 We give quick, one minute tech tips each weekday! Join us on a radio station near you as we talk tech. It's Tech Tips for Non-Tech People! You can post questions on
our Facebook page
anytime!
Original Air Date: Apr 15, 2014
Clean Master

Download the MP3
Smartphones are similar to computers in that, over time, they can build up a lot of junk files that can hamper your performance.

If you're Android smartphone or tablet seems to be sluggish or is running out of memory, a free app called Clean Master can find all the unnecessary junk and free up valuable space in a snap.

I was able to clear our nearly 2 Gbs of junk files from the Samsung S4 handset that I've used for testing hundreds of apps over the past year.

Clean Master shows you how much storage and RAM you're currently using and allows you to track down memory hogs so you can shut them down when you're phone starts to drag along.

It also provides malware detection and real-time protection against web threats as well as an app manager that makes it easy to uninstall apps in groups.

Another great feature is that it allows you to see how many of the apps that came with the phone, most of which are useless, can be safely disabled.

Clean master's free optimizer is available in the Google Play Store and is one of my favorite utility apps!

Feedback