Tech Tips for Non-Tech People!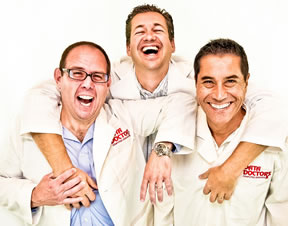 We give quick, one minute tech tips each weekday! Join us on a radio station near you as we talk tech. It's Tech Tips for Non-Tech People! You can post questions on
our Facebook page
anytime!
Original Air Date: May 8, 2014
Anonymous Facebook Login

Download the MP3
Facebook recently held it's F8 developer conference where an announcement was made for a new feature that has been long overdue.

In the near future, you'll start to see an anonymous Facebook option to log in to third-party apps and websites that makes it easy to to sign in undercover.

The idea is to allow you to test out new apps or web services without having to share your Facebook account data; think of it as a stealth mode for using Facebook logins.

Another improvement will be when you do login with your Facebook profile, you'll see line-by-line what the app or site wants to access and turn off whatever you aren't comfortable with instead of the all or nothing options you have today.

These new features will take a while to roll out and will require the developers to implement them so it will happen slowly and on a case-by-case basis.

Facebook's goal is to become your primary access system for the Internet and this certainly makes it more feasible.

It won't do much good for what you already use, but it will give you lots of control over your future interactions so keep an eye out for it!
Feedback