Tech Tips for Non-Tech People!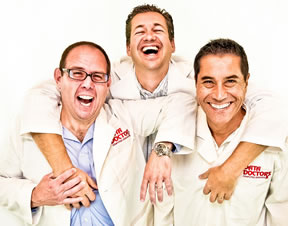 We give quick, one minute tech tips each weekday! Join us on a radio station near you as we talk tech. It's Tech Tips for Non-Tech People! You can post questions on
our Facebook page
anytime!
Original Air Date: Jun 6, 2014
Google+

Download the MP3
Apple created a pretty slick way to have your photos show up on all your devices, as long as they are all made by Apple.

Photo Stream is Apple's automatic backup and sharing system for photos that assumes you'll do something with the images within 30 days.

If you're diligent, you'll grab the ones you want and move them over to your iCloud account and sync your phone with your computer on a regular basis.

If Apple's way of automatically handling your images isn't to your liking, there are lots of other ways to automatically get your images uploaded without the limitations imposed by Photo Stream.

One of those options is to use the Google+ app for iPhone, which unlike photo stream will push both your images and video up to your Google+ account.

Google also provides you with 15 gigabytes of storage instead of the 5 gigabytes that Apple's iCloud provides and they don't count lower resolution images or videos under 15 minutes against your total.

But remember, because Google+ is a separate app from your camera, it must be open or running in the background in order to upload your media automatically.
Feedback